Art Hunting @ ART021 Shanghai
A visit to the exhibition Art021 in Shanghai. A fascinating exhibition with many galleries in Shanghai and Beijing. An overview of specific artworks spotted. We also visited West Bund art & design and the Shanghai Biennale. A stunning location with equally great objects.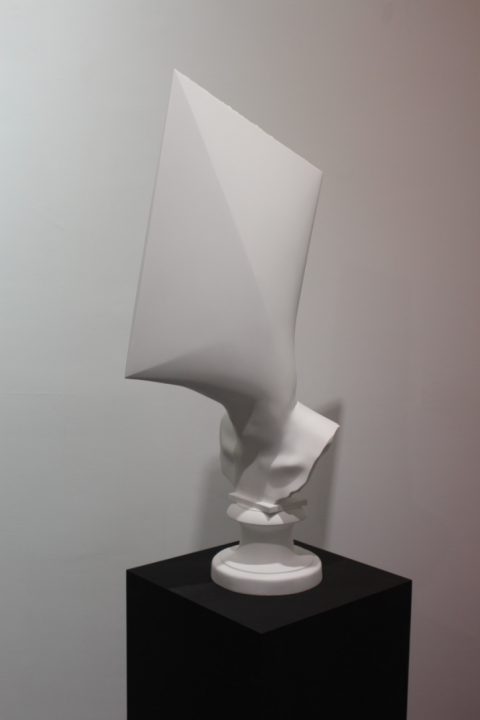 Why Not Ask Again / 11th Shanghai Biennale
In the Chinese philosophical system known as feng shui, literally wind and water, qi, the metaphysical force of unity, is carried and dispersed on the wind. Water brings qi to rest. In the 11th Shanghai Biennale there are many such light breezes, enhancing works that play on all the senses.
Many works create ambiances with odor, surface texture, motion, illumination or proximity, making these elements just as important as sound and vision. For example, Sun Yuan & Peng Yu's So Far (2016) presents a whiff of mineral fuel amid two forklifts arranged face-to-face in a tug of war. They are parked close to the entrance of the Power Station of Art, the Biennale's primary site, so that they obstruct access to the vast atrium. Three sealed eggs, composed of ceramic crocks joined by their rims, are braced in chains between the trucks. The drama implied refers to Otto von Guericke's experiment demonstrating atmospheric pressure. This was spectacularly performed in 1654 when thirty horses attempted to separate two copper hemispheres with a vacuum inside. The current work is even more elaborate, yet by replacing the hot bodies of sixteen snorting horses with cold machines, and the plasticity of copper with vitrified material and silicone sealant, the awe of grasping the science of air pressure is dissipated. Gone too is the culture of labor that later led the Levi's jeans brand to use a logo depicting horses pitted against the resilience of the company's product, likely inspired by an image of the experiment. So Far is a memorial to praxis. But, today visitors cannot enter through the implied arch; they have to go around.
---
See also Art Hunting